Countdown to Christmas// Friday Fives
Friday, December 04, 2015
So this week has been pretty interesting *note sarcasm*, but there are some things I have been super excitied about! So Thanksgiving is gone and I hope you all had an wonderful holiday and all, but prepare for the most wonderful time of the year! As you all know I will be doing a countdown to Christmas and if you didn't well know you know :). So here's five highlights of my week.
•
So I got my J. Crew catalog in the mail and absolutely loved the new arrivals and here were some of my favorite picks

:

Nordic Parka Coat

,

Shrunken Boy Shirt in Forest Plaid

,

Perfect Shirt in stipe with sequin collar

,

Rainbow Speckle Pom Pom Beanie

, and the Striped T-Shirt with bow embellished back
•

Kate Spade Gift Guide under $100

, I am currently in love and my favorite pick is the Leo Zodiac bracelet and if you haven't seen the zodiac collection you should go check it out because it is amazing. Also if you're looking for some low price gifts for the Kate Spade fanatic, this should be your go to!
•
Frannie from The Blonde Prep's
Holiday Makeup Guide
is literally amazing, I typically don't wear makeup but for special occasions and holidays, I do, so I was so excitied when I saw that she posted a holiday makeup guide, but besides that the post is amazing Frannie is a darling and honestly this is by far my favorite post.
•
Christmas lights are coming on and I love driving through neighborhoods and they are brightly lit up and love drive through downtown areas at night because along with the city lights there's Christmas lights and it's amazing! Also my mom got me a gingerbread scent candle and I light it every night while I do homework because it's just the best!
•
Black Friday shopping was an success and it was super fun and I got a lot of people presents and can't wait to pass them out!
Til next time
,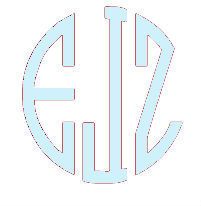 Keep in touch:

Instagram

|

Twitter

|

Pinterest

| Snapchat: enfiniti.jones1